Father's Day Experiences & Gifts
This Father's Day, why not get your dad a gift he will really remember? We have a range of dad gifts available, including a wealth of popular experience days that any dad would enjoy. As every dad is different, our range includes a variety of experience days for dad that will make for a unique Father's Day gift. Check out our popular Father's Day gift experiences in the UK below.
COVID GUARANTEE
All vouchers valid until 2023
Most Popular Father's Day Experiences
Special Father's Day?
Whether it's his first Father's Day, or he's a seasoned pro Grandfather, all Father's Days should be treated specially! Take a look through our special Father's Day categories that are tailored to each special type of Dad out there. From Stepdads to Dads-to-be, we have memorable gift experiences to suit all fathers.
Shop all Father's Day gifts
Not sure what to get him?
Sometimes it's difficult to know what to get your dad! You want to give him the best gift you can but you're not sure what to buy. Well, we can help there with our Love Dad voucher. Give Dad the choice of an amazing experience he'll remember.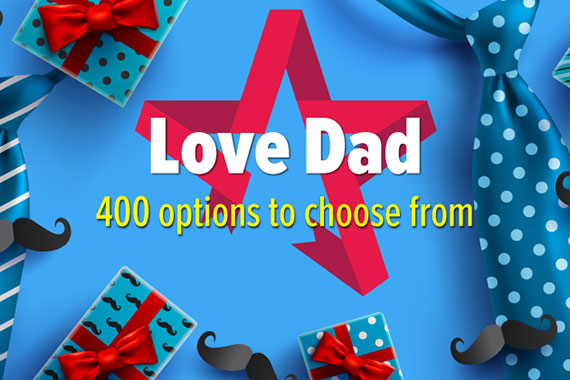 Love Dad Experience Voucher
A choice of incredible experience days for Dad to choose from. Satisfaction guaranteed.

Over 400 Different Choices
Give him the choice from abseiling to comedy nights to a Mad Max experience.

100's of Locations
Our Mega Choice vouchers Include experiences nationwide with plenty of locations and venues. Dad should have no trouble finding a suitable location to take their experience!

2 Million Happy Customers
For over 20 years we have had more than 2 million happy satisfied customers.
Shop Mega Choice
How it Works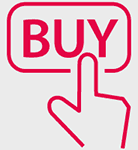 Purchase a gift.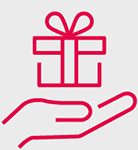 Get the voucher by post.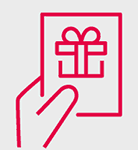 Give the voucher as a gift.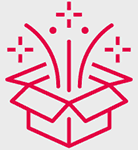 Voucher recipient books experience and creates memories!
Father's Day Gift Ideas
If you're not sure what to get your dad for Father's Day, we have plenty of great gifts to choose from. Don't go for the usual socks or boxers. Make Father's Day 2021 a day to remember with one of our Father's Day present ideas.
If you have any queries on our Father's Day gift ideas, or need help choosing an experience gift for your dad, contact our team today.